Zoë Evers-Brown

(46)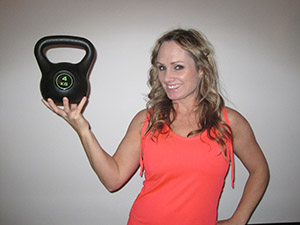 Details
Specialisme

Personal Training

Locatie

Lelystad
Terug naar het overzicht
Over Zoë
Zoë has been working in the fitness industry for nearly 20 years. Travelling the world on cruise ships as a personal trainer and ankering in Zwolle in 2002. Since living in Holland she has worked in a variety of sports clubs and centers from Fit Plaza in Zwolle, Club Sportieve in Amsertdam-Diemen-Haarlem, Achmea Health in Lelystad and Lady Fit in Zwolle. Zoe is available for 1-to-1 coaching and training in Flevoland and Overijssel. For more information and a free try-out session call of email.
Mijn specialisme
Due to the variety of schooling and experience, I can give you the diversity in the training you need to achieve your goals. Fun, fit and fabulous 2014 be it running, yoga, interval training like Bootcamp of Cross Fit..
Mijn ervaringen
My work experience varies from 1-to-1 to small and large group training. Having won the Miss South Britain Fitness competition in 2002 I have the experience and know-how which makes the difference.
EFAA opleidingen
Mijn opleidingen
NASM Personal Training BAWLA: Teacher of Weight Training Les Mills; Body Balance, Pump, Combat, RPM Club Joy; Club Power and Cycle BSY Yoga, Bootcamp and Intensity Training The Pilates Company: Pilates (HBO) Sport and Leisure Management
Beoordelingen
Schrijf een beoordeling
Beoordeling door Marie (5 september 2016)
Zoe is een hele bekwame en betrokken personal trainer. Ik heb in 2012 met haar getraind en daar heel veel van geleerd. Daarvoor deed ik al jaren groepslessen en soms begeleid fitness. De lessen die ik met Zoe heb gehad waren zo veel effectiever!
Neem contact op met Zoë